Flying Hands Mural
This mural is very special for me…  It's located on Berry street and N13 next to McCarren Park in Williamsburg, Brooklyn. The building is own by Hadi, a fantastic human who's a giver and a teacher for many, including myself. Thank you Hadi for hosting my art work, you're a true gem!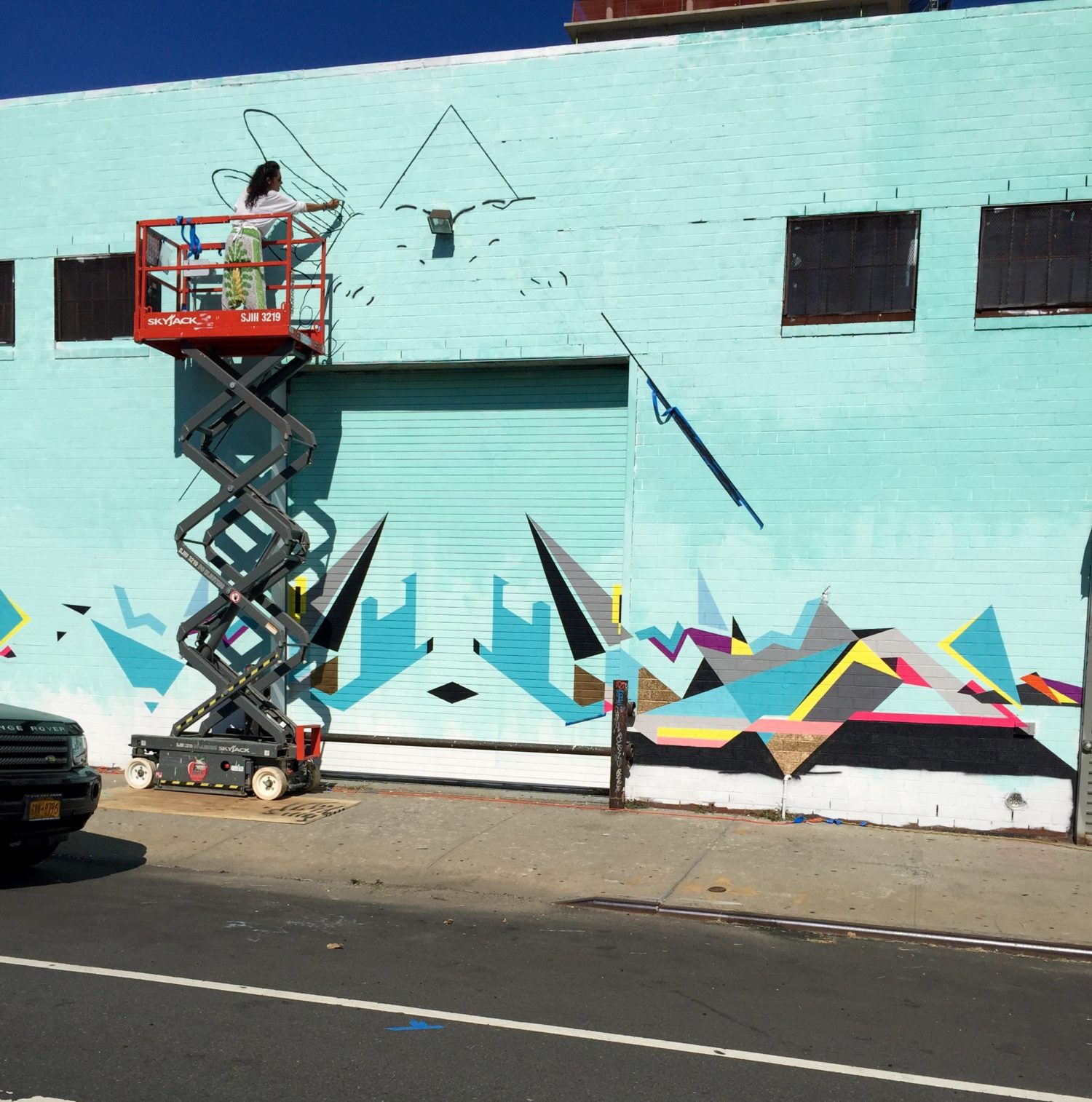 The best part of painting big walls is using a scissor lift!
Mural detail..
Definitively got a tan painting under that summer sun!