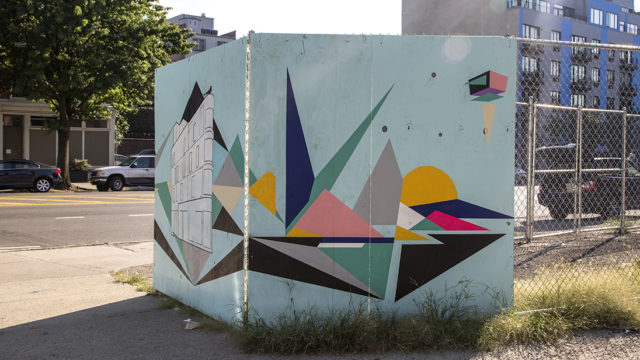 Flying Home
This mural was commissioned by CDP America, a real estate development and property manager based in Brooklyn, New York. The empty lot where this fence is, guards the perimeter of the building coming up which is depicted in the center of the mural. CDP America is one of the few development company in the neighborhood that support street art trough collaboration like this one.
The mural is located in a triangular intersection therefore consists of 3 parts: one facing Broadway, another facing Bedford Ave and the last facing S 6th St, which is the same street I made my first wall 🙂
Broadway view
Bedford Ave side
S 6th St View
It was extremely gratifying receiving comments like "thank you for brightening up the neighborhood" from locals and daily commuters. Than you all for your kind comments and support!